For even more of the best Christian Kindle Books on a Budget, be sure to check Inspired Reads every day!
Do you follow us on Facebook? If you would like to see *every* book we post, be sure to Subscribe to our Daily Email – then you'll never miss another great deal! Happy reading!
For non-U.S. readers, Kindle content availability and pricing will vary.
Prairie by Chautona Havig – Save $12
Prairie by Chautona Havig
Jessa Davidson enjoyed a lifelong fascination and desire for life on the prairie. However, she never expected that fascination to become reality. A far cry from her apartment in Pittsburgh, the world of Prairie is more than just a change in geography – it's a change of life. In Prairie, Jessa examines the innermost parts of her soul and discovers desires she never knew she had.
From the moment she awoke, transported from the cold Pennsylvania winter, on the sunbathed summer prairie, she knew her life would never be the same.
The people of Prairie welcomed her and accepted her – almost without question, but so much of her life changed in that moment – her hopes, dreams, values, and the absolutes of things like time – that she feared accepting her new life as reality.
Is Prairie the dreams of her life come true – or her worst nightmare. Is it real? Is it permanent? Or will she awake to discover that she's lost her mind – or worse, her life?
And the biggest question on Jessa's heart? Does she care?
Still a Hot Deal? Click Here to find out!
Times and Seasons – Save 85%
Times and Seasons
by Beverly LaHaye
When Cathy Flaherty's teenage son, Mark, is arrested for selling drugs, her neighbors once again show that Cedar Circle is more than a suburban cul-de-sac. It is a tightly knit circle of friends whose faith, love, and encouragement help each other make it through the changing seasons of life.
More is at stake for Cathy than her son. With Mark in juvenile detention, the single mother of three finds herself struggling over whether to marry Steve Bennett, a man she truly loves. It will take strength and wisdom for Steve to see Cathy through this time of family conflict. Fortunately, he is not alone. Other lives, each with concerns of their own, weave together in a strong show of mutual care and support. And through the hands and hearts of this loving community, God moves.
Still a Hot Deal? Click Here to find out!
Surprised by Hope – Reader Recommended!
Surprised by Hope by N. T. Wright
Award-winning author and premier theologian N. T. Wright tackles the biblical question of what happens after we die and shows how most Christians get it wrong – a difference that makes all the difference to the lives we live here on Earth. Following his resonant exploration of a life of faith in Simply Christian, the award-winning author whom Newsweek calls "the world's leading New Testament scholar" takes on one of life's most controversial topics, a matter of life, death, spirituality, and survival for everyone living in the world today.
Still a Hot Deal? Click Here to find out!
Faded Denim: Color Me Trapped – On Sale for 99 Cents!
Faded Denim: Color Me Trapped
by Melody Carlson
All of Emily's friends seem so perfect: skinny and pretty and fun and flirty. Emily loathes her slightly overweight body, and as her secret bitterness begins to eat away at her soul, she faces the dark prospect of developing an eating disorder.
This ninth book in the TrueColor teen fiction series, Faded Denim takes a serious look at the important issues of body image and eating disorders.
Be sure to check out more books in the teen fiction series TrueColors by Melody Carlson.
Still a Hot Deal? Click Here to find out!
Soul Tracker by Bill Myers – Save $11
Soul Tracker by Bill Myers
What if you could visit heaven and hell, traveling when and wherever you wish… without ever dying? What if your teenage daughter, the joy of your life, had died a tragic death and you discovered a way to visit her? What if there were people and beings, on both sides of the grave, who want to stop your return?
These are the questions facing novelist David Kauffman. As a single parent he is devastated when his young daughter meets an untimely death. Desperate to contact her, he meets Gita Patekar, a beautiful and committed Christian with a scarred and shame-ridden past. She works for 'Life After Life' – an organization dedicated to tracking and recording the experiences of the soul once it leaves the body. Despite Gita's warnings that God is opposed to contacting the dead, David uses the organization's computer to try to find his daughter. In the process they discover Gita's organization has some very deep and dark secrets.
A suspense-filled game of cat and mouse begins – both on earth and beyond the grave – as the couple work together, fall in love, and struggle to expose the truth… until they come face to face with the ultimate Love and Truth.
Still a Hot Deal? Click Here to find out!
One More Sunrise – Save 87%
One More Sunrise
by Michael Landon Jr. and Tracie Peterson
Michael Landon Jr. and Tracie Peterson – a Winning Team!
After his dreams of being a WWII flying ace are dashed, Joe settles for a dead-end job, crop-dusting his neighbors' farms and finishing out the evening slouched at the bar in the local tavern. One morning Joe's usual crop dusting routine turns into something else entirely when his beat-up Stearman begins a long spiral toward dearth…
Joe doesn't die that morning, but he begins an odyssey whose twists and turns head him back toward life, love, and true devotion.
Still a Hot Deal? Click Here to find out!
The Holy Bible, King James Version (KJV) – Only 99 Cents!
The Holy Bible, King James Version (KJV) with Search Every Verse Navigation by God
Why is this King James Bible the best one for the Kindle?
VERSES ARE PARAGRAPHED
This format contains paragraphing of the Bible verses.
EVERY VERSE IS SEARCHABLE
Simply type the first three letters of a book and the verse number and go. For instance to jump quickly to John 3:16, you type "joh3.16" and hit enter. Easy as that!
ALWAYS KNOW WHERE YOU ARE IN THE BIBLE
Because each and every verse is labeled, there is no guessing or scrolling around to figure out where you are.
BEAUTIFUL FORMATTING
Proper verse spacing and the fact that every verse is put in superscript makes this Bible easy on the eyes.
FULLY FEATURED TABLE OF CONTENTS
The Table Of Contents (TOC) appears both at the beginning of the Bible and at the beginning of each chapter, which means less scrolling around to get to where you want to be.
We strive to put out the best formatted books for the Kindle. Let us know if you have any questions or comments as we actively read the reviews to constantly improve this book.
Still a Hot Deal? Click Here to find out!
Don't have a Kindle? Get your Kindle here, or you can download a Free Kindle Reading App for your computer or mobile device!
* * *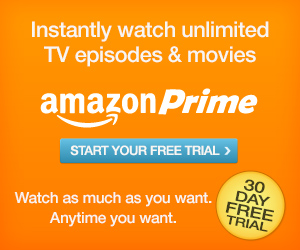 To receive the latest news in Christian Kindle Books on a Budget from Inspired Reads – Subscribe by Email today!
Prices are subject to change without notice. For non-U.S. readers, Kindle content availability and pricing will vary.
Comments
comments