What do you like to read? Please comment on our Facebook Page and let us know what Christian Kindle books you would like to see more of! Have a favorite author? Tell us!
Inspired Reads needs YOU to help spread the word! Please LIKE and SHARE our posts on Facebook so more people will benefit from these great book deals!
For non-U.S. readers, Kindle content availability and pricing will vary.
⭐⭐⭐ TODAY ONLY ⭐⭐⭐
Over 100 5-Star Reviews!
Beth Whitaker isn't supposed to be a small-town girl. She's always dreamed of leaving Willow Grove, Illinois, for the big city, but she feels trapped, struggling to make up for a mistake that's haunted her for years. Just when Beth is finally ready to break free, her sister impulsively buys a beloved but run-down farm on the outskirts of town, and she begs Beth to help with the restoration. Reluctantly, Beth agrees to help—and puts her own dreams on hold once again.
Drew Barlow hasn't been back to Fairwind Farm since he was a boy, and he's spent all these years trying to outrun the pain of a past he thought he buried long ago. When he learns that the owner has passed away, his heart knows it's finally time to do the right thing. Returning to Willow Grove, Drew revisits the old farm, where he attempts to piece together his memories and the puzzle of the crime he witnessed so long ago.
Both on a journey to find peace, Beth and Drew are surprised when they begin to experience a restoration of their own. But when long-buried secrets break through the soil and the truth unfurls, will it threaten their budding relationship—and the very future of the farm?
Click Here for the best price!
---
Losing everything has Lexi clinging to her daughter. Hell is determined to loosen her grip.
It's been seven years since disaster struck her family. Lexi Solomon has held it all together since then – just barely.
But now Lexi is losing it. The husband who deserted her is back in town, wanting to see their daughter Molly. Her sister's shameless murderer is up for parole. An unsavory old friend is demanding payment for debts that Lexi knows nothing about and can't begin to meet.
And something else is going on – something Lexi feels but can't explain. A dangerous shift is taking place between this reality and the next. Forces beyond her imagination are vying for control.
A rare novel that will satisfy a wide range of readers, Never Let You Go explores the high-stakes decisions played out in the thin spaces between heaven and earth. As the enemy's grip tightens around Lexi, she will have to decide what's truly worth holding on to.
Click Here for the best price!
---
A special bundle of two books authored by Denise Hunter, The Convenient Groom and Wedding Machine.
📚 2-Books-in-1 📚
The Convenient Groom
She wrote the book–literally–on finding the right mate. But does she really understand what love's about?
Five hours before her Nantucket beach wedding–and on the eve of her big book launch–celebrity marriage counselor Kate Lawrence has everything in place.
Everything, that is, but the groom. She might not have a career, either, when her nationwide audience finds out their marriage guru has been left at the altar.
Enter Lucas Wright, who offers to stand in for the missing husband-to-be and marry her. Kate's desperate enough to agree–although she's sure this Mr. Wright is completely wrong for her. But can they pull it off? And why would Lucas marry her in the first place?
Could it be that "Dr. Kate" doesn't know the first thing about love?
An inspiring tale of enduring love set in romantic Nantucket.
The Wedding Machine
Welcome to Jasper, South Carolina. A place where Southern hospitality thrives. Where social occasions are done right. And where, for generations, the four most upstanding ladies of this community ensure that the daughters of Jasper are married in the proper manner.
Friends from school days, "the gals" have long pooled their silver, china, and know-how to pull off beautiful events. They're a force of nature, a well-oiled machine. But the wedding machine's gears start to stick during the summer their own daughters line up to tie the knot. In the lowcountry heat and humidity, tempers flare, old secrets leak out… and both love and gardenias bloom in unlikely places."
Click Here for the best price!
---
Dumped by her fiancé, Jenna Emory decides it's time to visit her Aunt Sally in Ransom Creek. Maybe there she can decide what her next move should be. Though her aunt has been urging her to join her in the "junk" business for years she's certain that small town life isn't for her. To ward off her aunt's matchmaking she decides not to tell her the engagement is off.

For as long as he can remember, Shane Presley's aunt and her friend, Sally Ann have been hoping to fix him, or one of his brothers, up, with Sally's niece. The only problem-she's a city gal who recently dashed their dreams by getting engaged to someone else. But, after rescuing her from her car on a freezing winter night, Shane finds suddenly that he is as disappointed as the aunts are that she's engaged.

Determined not to stay in Ransom Creek, Jenna is fighting not to fall in love with the town or the cowboy who rescued her when she first arrived. She's a city girl with a big career in advertising. She is not a "junk" dealer…

Despite it being the coldest winter in years, sparks are flying in Ransom Creek as Shane and Jenna fight their attraction to each other.

He's a whole lot of country, and she's a whole lot of city…can love bring them together?

Click Here for the best price!
---
Over 450 5-Star Reviews!
Amy came to Rosemary Cottage to grieve, to heal, maybe even find love. But there's a deadly undertow of secrets around Hope Island…
The charming Rosemary Cottage on the beach offers Amy Lange respite she needs to mourn her brother, Ben. She's even thinking of moving her midwife practice to the Outer Banks community. It's always been a refuge for her and her family. She also wants to investigate Ben's disappearance at sea. Everyone blames a surfing accident, but Amy has reason to wonder.
Coast Guard officer Curtis Ireland has lost a sibling too. His sister, Gina, was run down by a boat, leaving him to raise her infant daughter. If anyone knew who little Raine's father was, Curtis could lose his beloved niece. Yet he can't help being drawn to Hope Beach's new midwife, Amy. He even agrees to help her investigate what happened to both Ben and Gina.
Can two grieving people with secrets find healing on beautiful Hope Island? Or will their quest for truth set them at odds with each other… and with those who will go to any length to keep hidden things hidden?
Click Here for the best price!
---
Royal French Court intrigue surrounds a beautiful young couturiere and her dashing nobleman-husband as Queen Mother Catherine de Medici unfolds her devious scheme to preserve her reign.
Rachelle Macquinet, couturiere from one of France's most celebrated silk-making families, is under palace arrest at Fontainebleau. While creating a royal gown, she is ensnared, along with her husband, Marquis Fabien de Vendome, in the Queen Mother's secret murderous scheme. Fabien has returned from a venture against Spain to claim Rachelle as his bride, but not without a price: the Queen Mother plans to implicate him in an assassination! Fabien and Rachelle are caught in history's deadly swirl and love's uncertainties as they seek to escape to the safety of England.
Faith in Christ must uphold them in a time of great persecution that demands greater courage.
📚Read More in the Silk House series:
Click Here for the best price!
---
An emotionally-charged, first-love romance about overcoming the scars of the past and finding a way to break free.
Like many elite private schools, Madison High has a legacy steeped in traditions, none of which revolve around learning. Survival is simple: keep your head down, don't say a word, and never question school royalty.
Cody wants nothing more than to graduate without breaking the unspoken rules that could land him back in social exile. After breaching the elusive inner circle, and he has no intention of losing his hard-earned security.
As the only daughter of rock legend, Skylar has been homeschooled her entire life. Now she wants normal, and she hopes that Madison High will offer her an escape from her father's deteriorating health.
When an average Friday night party turns into a nightmare, Cody is forced to make a decision—fight or follow. But standing up for the bullied and broken means facing a past he's long buried and risking the future he's worked so hard to achieve.
Click Here for the best price!
---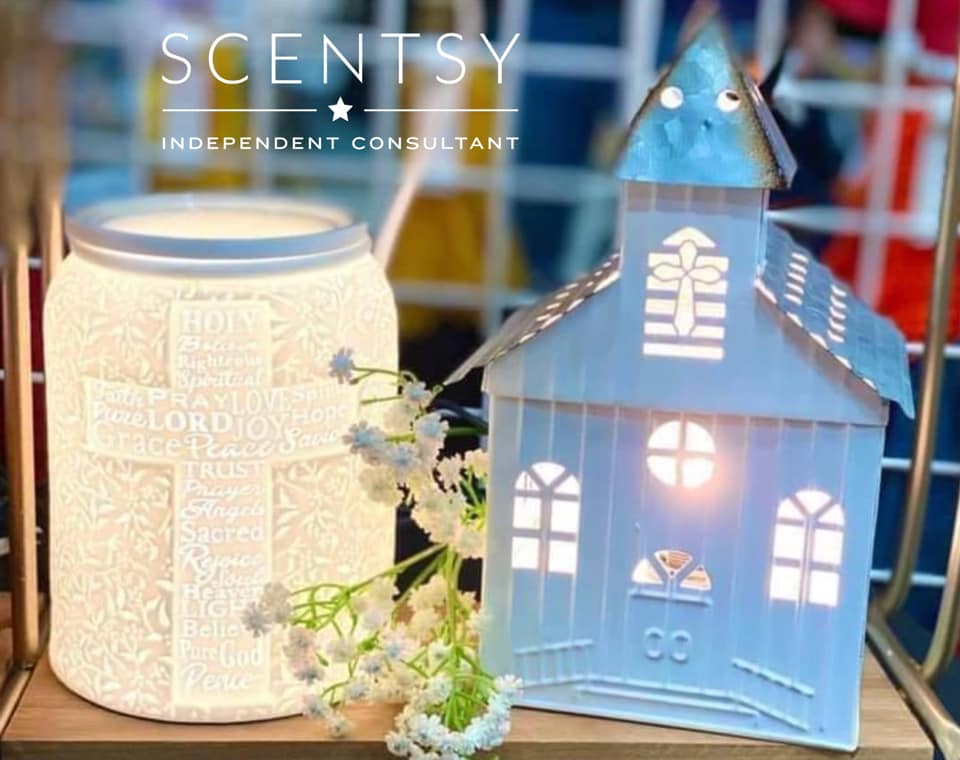 * * *
Inspired Reads is a participant in the Amazon Services LLC Associates Program, an affiliate advertising program designed to provide a means for sites to earn advertising fees by advertising and linking to amazon.com.
* * *
To receive the latest news in Christian Kindle Books on a Budget from Inspired Reads – Subscribe by Email today!
Prices are subject to change without notice. For non-U.S. readers, Kindle content availability and pricing will vary.
Comments
comments