For even more of the best Christian Kindle Books on a Budget, be sure to check Inspired Reads every day!
Do you follow us on Facebook? If you would like to see *every* book we post, be sure to Subscribe to our Daily Email – then you'll never miss another great deal! Happy reading!
For non-U.S. readers, Kindle content availability and pricing will vary.
Plenty: 31 Sips of Joy for Moms Everywhere
by Kari Patterson
Still free? Click Here to find out!

For moms everywhere, there is plenty. Plenty to worry about. Plenty to do. Plenty of people demanding your attention and needing your love. But there is also plenty for you. There is plenty of grace to forgive every fault. There is plenty of mercy to help in time of need. There is plenty of love to cover a multitude of sins. There is plenty of courage to make you brave for the battle. There is plenty of strength to help you stand. There is plenty of power for life and godliness. There is plenty of joy in God's presence.

This inspiring and encouraging 31-day devotional book features words of truth and stories of hope, practical advice and creative ideas for putting faith to action. Above all, each day is a reminder that every mom truly has been given plenty for whatever comes her way each day.
Facelift by Leanna Ellis – Save $12
Facelift by Leanna Ellis
Kaye Redmond stages houses for resale, so masking trouble spots with strategic décor comes naturally. She does it in her personal life as well – her can-do attitude and ready smile disguising the emotional wear-and-tear of a failed marriage and raising a teenage daughter alone. But when her former mother-in-law comes back around, desperate for a place to stay while recovering from a botched facelift, Kaye begins to realize there's a much more authentic way to brighten one's countenance: look to God and His plan for her life.
Still a Hot Deal? Click Here to find out!
Amish Faith: An Amish Christian Romance – Only 99 Cents!
Amish Faith: An Amish Christian Romance
by Sarah Price
Based on her own experiences living among the Amish for over twenty-five years as well as her own Mennonite heritage, Sarah Price once again takes readers on an unforgettable journey to the heart of Lancaster County, Pennsylvania.
Faith Landes and Rebecca Yoder were friends from a young age. The one was raised Mennonite while the other was raised Amish. Despite the differences in their upbringing, they remain life-long "bestest" friends. When tragedy strikes, a promise made in their youth is put to the test with the guiding hand of Rebecca. This remarkable story explores a once-in-a-lifetime friendship that changes lives throughout the Amish community.
Still a Hot Deal? Click Here to find out!
The Prayer of Jesus – Save 70%
The Prayer of Jesus: The Promise and Power of Living in the Lord's Prayer by Ken Hemphill
As Christians we long to be closer to God, and prayer is the avenue God has given us. In The Prayer of Jesus, Dr. Ken Hemphill divides the Lord's Prayer into its component parts to show why it remains the perfect model for any believer's prayer life.
Still a Hot Deal? Click Here to find out!
Coming Unglued – Save $14
Coming Unglued by Rebecca Seitz
Coming Unglued is the second book in the SISTERS, INK series of novels. At the center of the creativity and humor are four unlikely young adult sisters, each separately adopted during early childhood into the loving home of Marilyn and Jack Sinclair.
Ten years after their mother Marilyn has died, the multi-racial Sinclair sisters (Meg, Kendra, Tandy, and Joy) still return to her converted attic scrapbooking studio in the small town of Stars Hill, Tennessee, to encourage each other through life's highs and lows. They've even turned their artistic passion into a new local scrapbooking business known as Sisters, Ink.
Coming Unglued focuses on painter and musician Kendra who struggles with her sense of self-worth – a struggle that only intensifies when she realizes a "friendship" developed with a guy at a jazz club is actually an emotional affair. With her sisters' help, Kendra strives to do what's right, embracing the call to safeguard her heart and mind and hold fast to God's truth and grace.
Begin reading this series with Book #1: Sisters, Ink.
Still a Hot Deal? Click Here to find out!
Swimming to the Surface – Save $10
Swimming to the Surface by Kristin Billerbeck
She was tired of life…
He was tired of death…
Can one miracle restore them both?
Kelsey Mitchell's dreams of happily ever after were washed away when her emotionally-abusive husband succumbed to the pride of his religious illusions and abandoned his family. Years later, raising two kids alone in the beachside community of Santa Cruz, Kelsey's faith is again tested when her daughter's life is in jeopardy. Now, she must make a choice to drown under the weight of her past or resurface triumphantly in the faith and hope she left behind.
Alex Bechtel traded his successful CPA business for his first love: Pastoring a small church in a quaint seaside village. But when he discovers the church is long on rules and short on compassion, he must question his decisions and his own definition of faith.
Can two people with troubled pasts find hope and love in one another? Or is Swimming to the Surface worth the effort?
Still a Hot Deal? Click Here to find out!
Don't have a Kindle? Get your Kindle here, or you can download a Free Kindle Reading App for your computer or mobile device!
* * *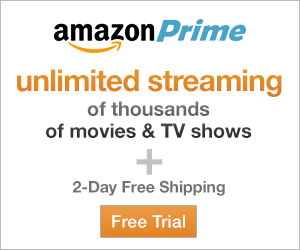 To receive the latest news in Christian Kindle Books on a Budget from Inspired Reads – Subscribe by Email today!
Prices are subject to change without notice. For non-U.S. readers, Kindle content availability and pricing will vary.
Comments
comments